Posted on
By Ruben van de Streek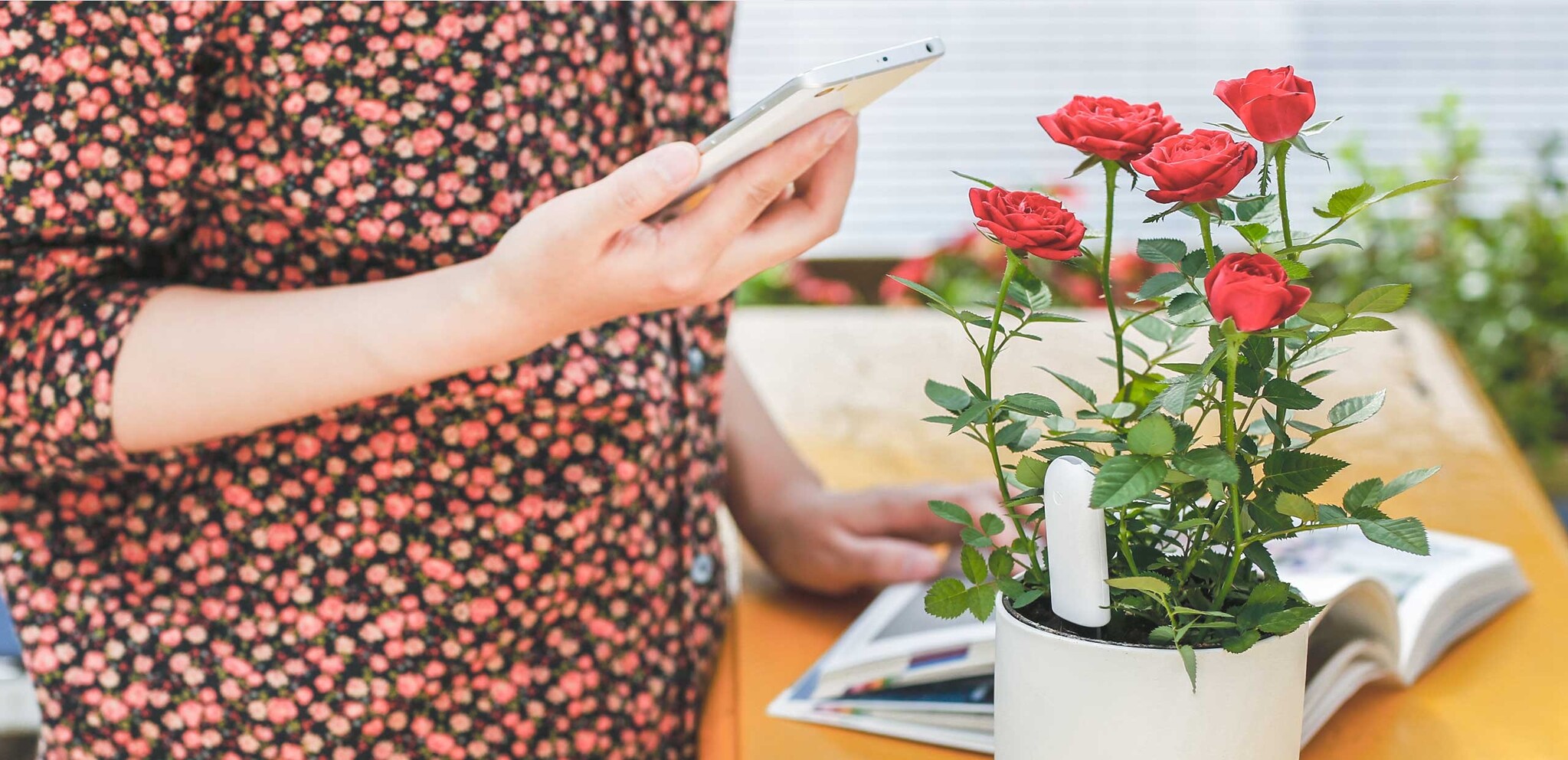 Introduction
Greenery brings peace and balance to our busy lives. Whether it is a modest houseplant in a city flat or a sprawling garden behind the house, tending greenery offers a change from our gadget-filled world. Ironically, technology is going to make your fingers greener than ever. Meet the Xiaomi Mi Flower Care Plant Sensor, a revolutionary sensor designed to help you take care of your plants in the most efficient way.
Features
This innovative gadget does more than just sit in your potting soil. The Xiaomi Mi Flower Care Plant Sensor features sensors that measure 4 important values:
- Light intensity: The sensor measures the intensity and duration of sunlight your plants receive. This is especially important because different plant species need different amounts of sunlight. Having trouble maintaining your begonias, for example? Begonias stay best in a room with lots of light.
- Soil moisture: Too much or too little water can seriously affect the health of your plants. This sensor ensures that you can maintain the perfect moisture level for your plants. For example, with popular ferns, these require a lot of caregiver attention including a lot of moisture!
- Temperature: Some plants thrive in warm climates, while others have cooler preferences. The sensor tracks temperature trends to help you adjust your plant care accordingly. A good example is the banana plant (Monstera Variegata), which only thrives at a constant temperature.
- Soil Fertility: This sensor evaluates the nutrient content in the soil so that your plants get the right amount of fertiliser. With Orchids, this is vital as they need special potting soil that allows good water penetration while providing sufficient air circulation for the roots.
Functionality
To manage and analyse the data collected, the Xiaomi Mi Flower Care Plant Sensor integrates seamlessly with the Flower Care App, available for both iOS and Android. The app translates raw data into comprehensive and easy-to-understand statistics and graphs. Moreover, it offers valuable advice based on your plant's unique needs, selected from a database of more than 6,000 plants.
With simple notifications in the overview of your plant, it instantly shows whether all needs are met.
Practical Examples
Integration within other Smart Home systems:

"These plant sensors were for new plants on our floor from work. I installed a Raspberry Pi with a Home Assistant server and created a layout for it that shows the status of the plants on a screen here (Thirsty = watering, Hungry = feeding, Drowning = too much water). If plants have too little water, an email is also sent for that." (CounterFort)

Large takeaways from large users (project Ethiopia):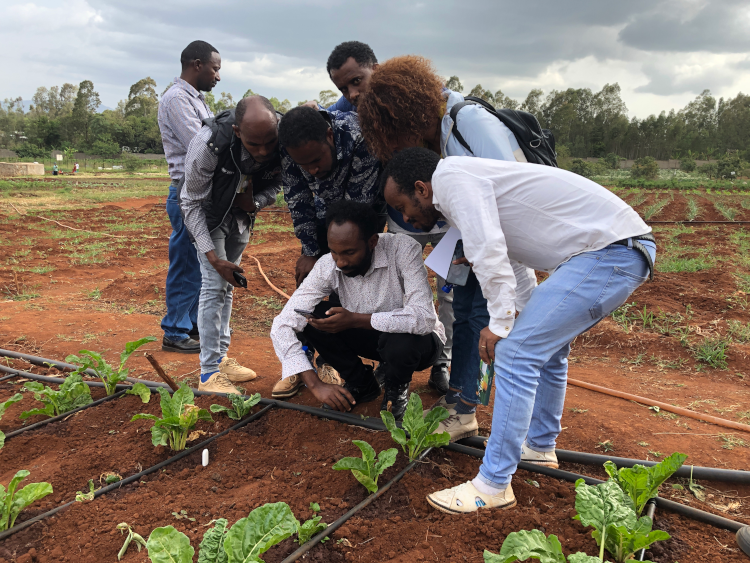 "I took the sensors to Ethiopia where I was teaching a course to staff members of agricultural colleges. I had bought one for each agricultural college participating in the course, see a picture here where they placed one in a drip irrigation field. They would serve nicely as teaching aids. Tomorrow we will see how the parameters have changed and continue measuring for the rest of the week. Staff members found it so valuable that only one of the eight was left outside (under a cover against possible rain)." (Acacia Water)
Business Applications for the Xiaomi Mi Flower Care Plant Sensor at TechPunt
At Techpunt.co.uk, we pride ourselves on always being at the forefront when it comes to the latest technological innovations. It is therefore no surprise that we have received many enquiries about the Xiaomi Mi Flower Care Plant Sensor since its introduction on our blog. Many businesses are seeing the value of this innovative gadget for their office environments, retail spaces and even hospitality venues.
Why the business interest?
1. Office plants: More and more companies understand the importance of a healthy office environment. Plants contribute to employee well-being, improve air quality and enhance overall aesthetics. The Xiaomi Mi Flower Care Plant Sensor can help companies ensure the health of their plants without any additional burden on staff.
2. Retail and hospitality: For shops and restaurants, plants can be a central decorative element. A thriving plant can give a shop or restaurant a vibrant and inviting look. The sensor helps these businesses keep their plants in optimal condition, which ultimately contributes to the overall customer experience.
3. Agriculture and Horticulture: Although the Xiaomi Mi Flower Care Plant Sensor is primarily intended for domestic use, some agricultural companies have expressed interest in testing its functionality for large-scale applications, such as in greenhouses.
As a result of this growing business interest, Techpunt.co.uk has set up a dedicated team to meet business requests and quotes regarding the Xiaomi Mi Flower Care Plant Sensor. We now offer bulk prices and special deals for businesses interested in purchasing larger quantities. If interested, please email [email protected] for a no-obligation quote!