Xiaomi 70mai Dash Cam Omni
Ordered before 20:00 -> Next day at home
Pick up at 3000+ PostNL pickup points.
Lowest price guarantee
Above 75 euros no shipping costs
2 years warranty
Personalized customer service
Information
Xiaomi 70mai Dash Cam X200 Omni 128GB
The 70mai Omni is the very first 360° dashcam worldwide! So this dashcam films with no blind spot and minimal image distortion. In other words, you monitor all directions around your car. The dashcam shoots images at 60 frames per second in a 1920x1080p Full HD resolution. Images are automatically saved to the built-in 128GB eMMC storage memory! 
Superb HDR views both day and night
The PureCel®Plus-S HDR sensor ensures fantastically sharp videos. Because the camera can rotate 340° on its axis and has a 140° angle of view, you can film all angles around the car and inside the car. The extra large F1.5 aperture provides unprecedented natural light, even in dark moments or places. The result is extremely color-accurate shots, at any time of day or night!
The 70mai Omni also features built-in GPS, which records all speeds and locations driven. So you can always find back where you were driving and at what speed, very handy in case of an accident! After each trip, the route driven is saved in the 70mai app.
24-hour parking monitoring
Do you also want control over your car when you're not there? With a Hardwire Kit UP03 or the 4G Hardware Kit you extend the Omni's remote control options to include the parking monitoring system. With the inexpensive UP03 Hardwire Kit, you connect the Omni dashcam directly to the car battery, so the dashcam records even when the car is off.
However, the unique 4G Hardwire Kit has many more options! It notifies you in the event of a suspicious event or collision via the Omni app. Through the 4G option, you will always be connected to your car! Lost your car? The 4G Hardware Kit locates your car and gives you a walking route via the app. Loaned your car? With this system, you also track your car when you're not driving it yourself and watch along with the images!
AI motion detection
The 70mai Omni is equipped with AI motion detection, which allows it to detect suspicious human activity around your car. For example, someone with a skateboard moving in front of your car or a car coming close with parking. By calculating the distance and intent of the person or object n the neighborhood, the dashcam turns toward the moving object and triggers a recording. With this, you preserve hard evidence in case of accident, burglary or other emergency. 
ADAS stands for Advanced Driver Assistance Systems, or advanced driver assistance systems. The Omni has this system. The Lane Departure Alert alerts you when you deviate from the current lane, the Front Car Alert when you are too close to the vehicle in front of you and the Pedestrian Alert when you are too close to pedestrians or cyclists.
Dash Cam Omni app
The Omni works through the Omni app, developed specifically for this type of dashcam. This app connects to the dashcam via Wi-Fi and displays all captured videos, images and vlogs. You easily download the content to your phone.
On the road, you control the Omni dashcam just as safely with your voice. Using the smart voice control, you ask the dashcam to move left and right, take a selfie and record sound or a short vlog. All without distracting your attention from driving.
The Omni even has a mascot: Maix the bear! When you interact with Omni, it responds back via Maix emoticons on the 1.2-inch screen. Maix listens to you, takes pictures and videos for you, and even sings a song for your birthday! In addition, the LED glow ring below the screen alerts you to suspicious targets with orange and red signals.
360° dashcam
Video resolution: 1920x1080p
Superb HDR view, both day and night
Built-in 128GB memory
Control via Omni app


Order the Xiaomi 70mai Dash Cam Omni directly online! Ordered before 8 p.m. on weekdays = delivered the next business day.
Specifications
| | |
| --- | --- |
| Video resolution: | |
| Frame rate: | |
| Sensor: | |
| Chipset: | |
| Lens: | |
| Front and back image: | |
| Field of View: | |
| Screen size: | |
| Touchscreen: | |
| Battery duration: | |
| Type of SD card: | |
| Built-in GPS: | |
| WiFi: | |
| Bluetooth: | |
| Control via App: | |
| Microphone: | Yes |
| Loop recording: | |
| Parking mode: | |
| Night Vision: | |
| ADAS: | |
| Lane support: | |
| G-sensor: | |
| Foto/video-formaten: | |
| Mounting method: | |
| Possible additional accessories: | |
| Port type: | |
| Languages: | |
| Weight: | |
| Dimensions: | |
| Model number: | |
| Package content: | |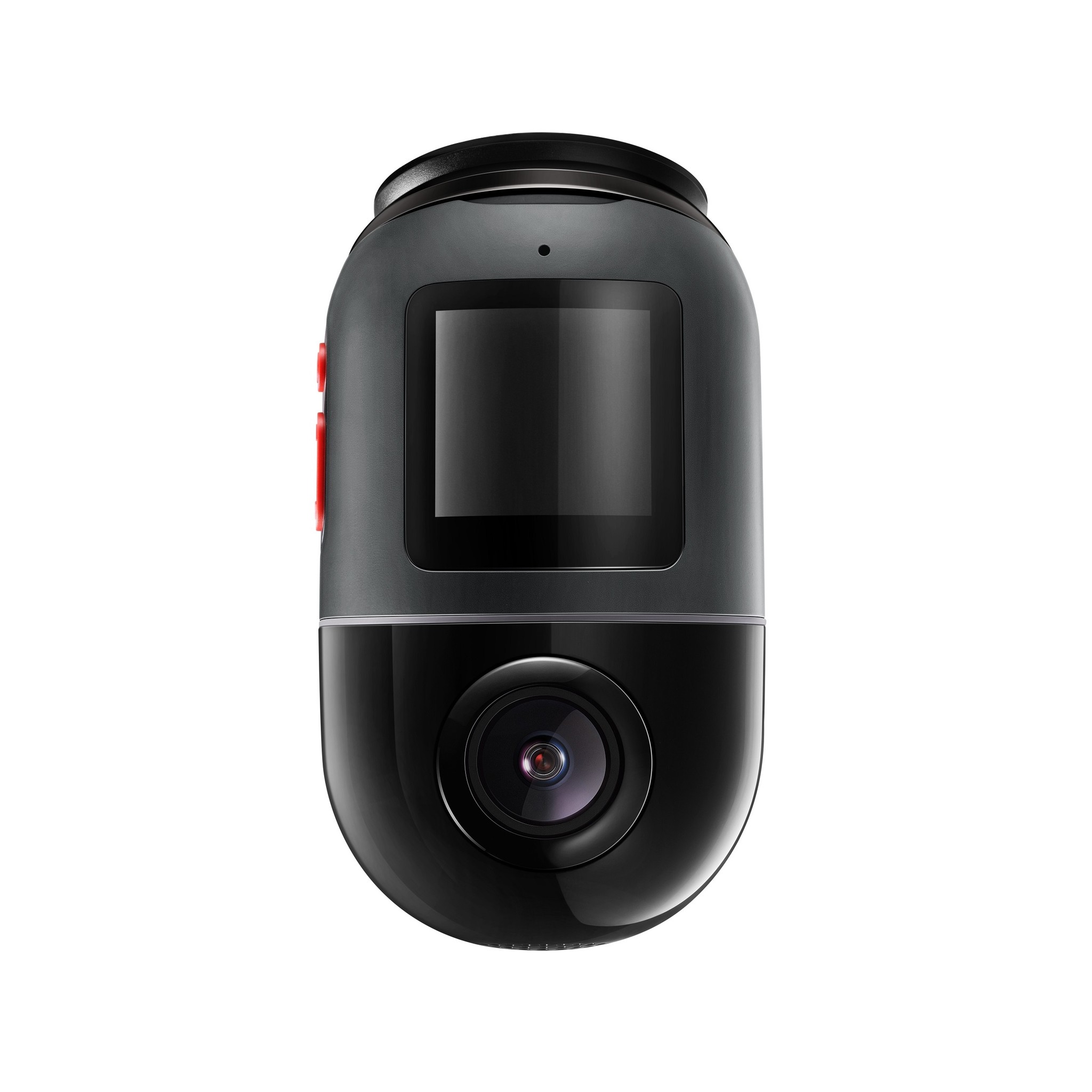 Voor onze nieuwe auto wilde we een dashcam die 360 graden kon opnemen en parkeerwachtstand heeft. Als vrij snel kwam ik bij de 70mai omni 360 uit en heb best veel reviews en video's bekeken tot dat ik bij me besluit kwam en grote pluspunt is 4g kit hardwire die ervoor zorgt dat ik vanuit me bed thuis alles kan zien hoe het met de auto gaat en dat is eigenlijk wat je wilt van een dashcam.

Levering: ik kan daar kort over zijn super snel en netjes

Advies: de webwinkel kwam zelf met het idee om te wachten met aanschaf vanwege de actie bedankt daarvoor!!.

Werking: De installatie ging echt verrassend goed echter ben ik zelf pietje precies waar ik ruim me tijd nam om alles netjes af te werken voor de zekering werk en kabels. Gelukkig kan je bij de bouwmarkt zekering adapters kopen wat de installatie nog netter maakt en veiliger.

De configuratie verliep ook goed gelijk firmware update uitgevoerd alles ging gewoon goed.

Eenmaal alles geïnstalleerd geconfigureerd werkt de camera erg goed alles in de app is aan te passen. De parkeer optie werkt ook goed ben daar erg blij mee geeft ook een beetje rust dat de auto een extra beveiliging heeft.

Samengevat, twijfel je nog ? Niet doen gewoon kopen en geniet van een moeie dashcam die ook echt werkt!
marnic swinnen
17 August 2023
snelle service en gemakkelijk in gebruik.
Mehmet Kursun
15 August 2023
Geweldige dashcam met perfecte prijs-kwaliteitverhouding!

Ik heb onlangs de 70mai dashcam gekocht via Techpoint.nl en ik ben absoluut onder de indruk van dit product. De dashcam werd snel geleverd en ik was meteen onder de indruk van de kwaliteit.

De prijs-kwaliteitverhouding van deze dashcam is simpelweg perfect. Voor een betaalbare prijs krijg je een hoogwaardige dashcam met indrukwekkende functies. De beeldkwaliteit is uitstekend, zelfs bij weinig licht, wat zorgt voor heldere opnames, zelfs 's nachts.

Wat me ook opviel, is het gebruiksgemak van de dashcam. De installatie was eenvoudig en de bediening is intuïtief, zelfs voor iemand zoals ik die niet heel technisch is aangelegd.

Een ander aspect dat me positief verraste, was de duurzaamheid van het product. De dashcam voelt stevig aan en is goed gebouwd, wat me het vertrouwen geeft dat deze lang meegaat.

Kortom, ik ben uitermate tevreden met mijn aankoop van de 70mai dashcam via Techpoint.nl. Als je op zoek bent naar een betrouwbare dashcam met een geweldige prijs-kwaliteitverhouding, dan kan ik deze absoluut aanbevelen!
Abder EL KINANI
31 May 2023
Que dire de cette dashcam ? J'hésite entre "parfait" et "au top" ou les 2 à la fois... Je suis très content de cet achat. Je l'ai découverte lors d'une présentation sur Kickstarter et je n'ai pas eu le temps de la précommander pendant leur offre. Je l'ai donc commandé sur TechPunt en sachant que cette dashcam qui est motorisé à 360° est une belle révolution dans ce domaine. J'ai eu 3 dashcam et celle-ci est vraiment TOP !