Xiaomi Smart Air Purifier 4 Pro
Ordered before 20:00 -> Next day at home
Pick up at 3000+ PostNL pickup points.
Lowest price guarantee
Above 75 euros no shipping costs
2 years warranty
Personalized customer service
Information
Xiaomi Smart Air Purifier 4 Pro
Do you want to enjoy cleaner and healthier air in your home? Then a good Air Purifier from Xiaomi should not be missing in your home. This Purifier 4 Pro is the latest air purifier (2022 version) from Xiaomi and features an updated and larger filtration system. The Smart Air Purifier 4 Pro can even eliminate 99.97% of all harmful particles in the air! This Purifier filters the air of pollen, allergies, hair with a CADR of up to 500m³/hr.
The Xiaomi Smart Air Purifier 4 Pro is an air purification system intended for private use. The polluted air in your living room or bedroom, for example, is completely purified within 15 minutes through negative air ionization. The Purifier 4 Pro can handle rooms up to or 60 m² and delivers 8330 liters per minute of clean air. This means that the Purifier refreshes the air of a 40 m² living room within 15 minutes!  
Of course, you can easily control the air purifier, including via the Xiaomi Home App or voice-controlled via Amazon Alexa or Google Assistant. The very handy OLED screen on the front also lets you easily see the set mode and the air pollution values of that moment.
Ideal for when it really needs to be clean
The Smart Air Purifier 4 Pro also deals with foul odors, such as the smell of a wet dog or other pet and intrusive smells from cooking and baking. In addition, the device is enormously effective at filtering and purifying smoke, dust, pollen, pet dander, hair and more. With the Purifier 4 Pro you will no longer suffer from hay fever indoors! After just fifteen minutes of purifying, your home will smell wonderfully fresh again and it will be just like taking a nice walk in the woods.
The whole idea behind the Xiaomi Smart Air Purifier 4 Pro is of course that it will make your living environment much more pleasant and especially hygienic. That's why you can easily detach the front of the device. This makes it possible to also keep the system itself properly clean. In this way, you also directly combat secondary pollution in your home. 
Quiet enjoyment
Despite its enormous power, the Xiaomi Smart Air Purifier 4 Pro is incredibly quiet. In night mode it emits only 33.7 decibels. The display is not illuminated in this night mode, so you can sleep soundly in a healthy and clean environment.
The Smart Air Purifier 4 Pro can also be set to a specific time schedule, so that the air in your home is perfectly clean again at any time, for example when you return from work. The air purifier itself measures the pollution in the air by means of the powerful PM2.5 and PM10 sensors. The Purifier 4 Pro can also start purifying automatically the moment too much air pollution is measured.
Switch on the Air Purifier where, when and how you want.
Very powerful with CADR of 500m³/h
Simple pollution readings
Highly effective against pollen, dust, smoke, pet dander and hair.
Within 15 minutes the air is deliciously refreshed


Order the Xiaomi Smart Air Purifier 4 Pro directly online! Ordered on weekdays before 20:00 = next working day at home.
Specifications
| | |
| --- | --- |
| PM2.5 or PM10 sensor: | |
| Type of filter: | |
| Filter durability: | |
| Replaceable filter : | |
| Dimensions: | |
| Weight : | |
| Cable length: | |
| Type of cable: | |
| Colour: | |
| Noise level : | |
| PCDAR: | |
| Maximum power : | |
| Maximum room size in M2 : | |
| Number/ types of modes: | |
| App/conectivity: | |
| Night mode : | |
| Mobile: | |
| Display : | |
| Remote control : | |
| Warranty: | |
| 0.3μm Particle Removal: | |
| Other sensors: | |
| Touch Screen: | |
| Packaging contents: | |
| Release date: | |
| FCDAR: | |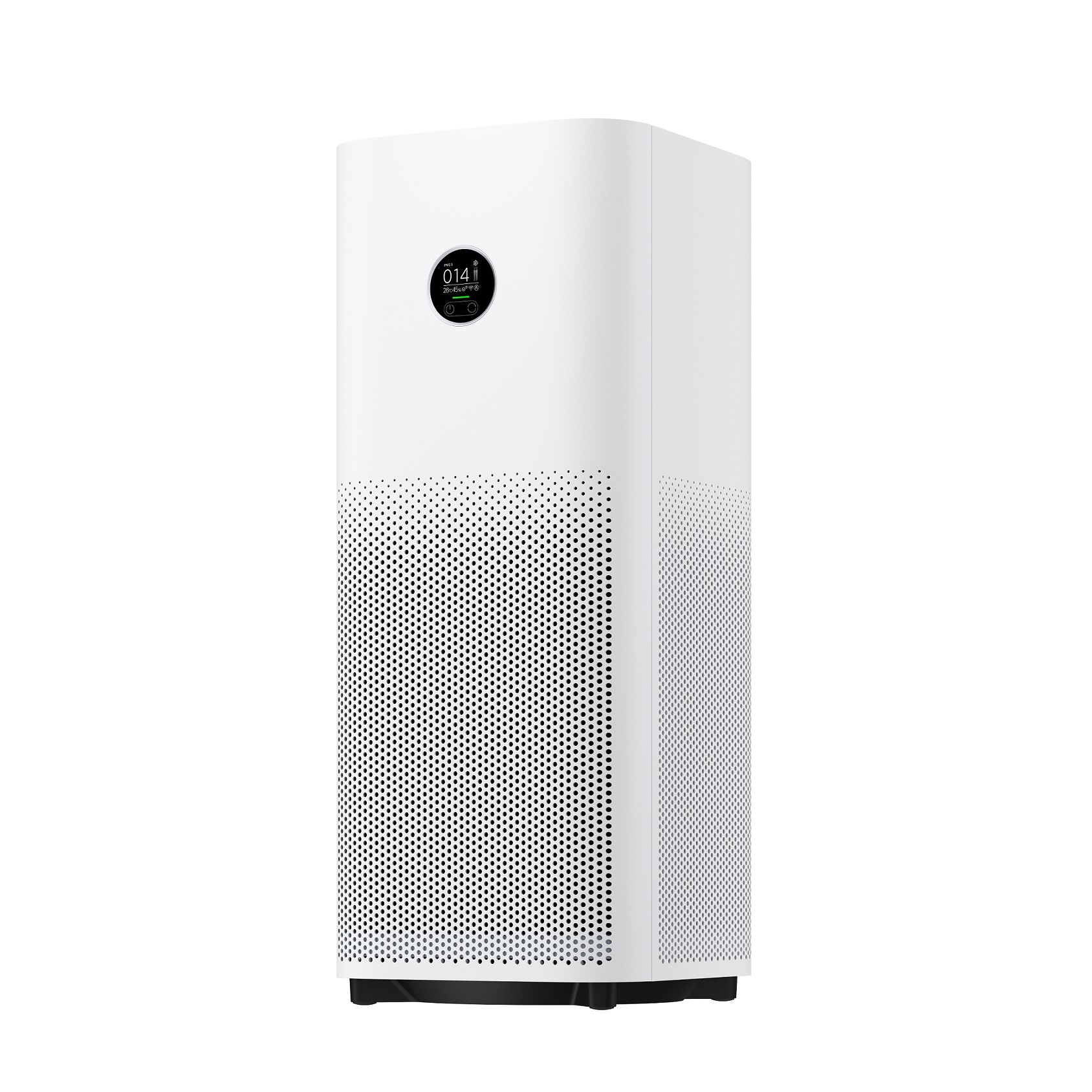 Ertugrul
09 December 2022
Das Gerät ist unauffällig im Betrieb (5 Sterne), aber die WLAN-Anbindung funktioniert nur mit WLAN-Namen ohne Bindestrich!! Deshalb musste ich das Gerät über einen Gast-WLAN-Zugang ohne Bindestrich im Namen einbinden (No-Go!!).
@Pooya, you can order the replacing filter for the Purifier 4 Pro here: https://www.techpunt.nl/en/xiaomi-smart-air-purifier-4-pro-filter.html
De air purifier bevalt ook prima. Doet zijn werk goed en daardoor geen last van hooikoorts klachten.
Super happy with this product! When you would make filters suitable for 4 pro available?
Snelle levering. Apparaat is heel stil en doet verder wat het moet doen.