Xiaomi 20000mAh 2C Powerbank
Ordered before 20:00 -> Next day at home
Pick up at 3000+ PostNL pickup points.
Lowest price guarantee
Above 75 euros no shipping costs
2 years warranty
Personalized customer service
Information
Xiaomi 20000mAh 2C Powerbank
Always a full battery with the newest generation Xiaomi powerbank
Quickly charged with Quick Charge
With the newest generation powerbank from Xiaomi you will never have an empty battery again. Because the Xiaomi Powerbank 20000mAh 2C has two USB ports it is possible to charge two devices at the same time. The best part is that with the Xiaomi Powerbank 20000mAh 2C there is no loss in performance with a 5.1V/3.6A output. The powerbank is designed to charge smartphones and tablets multiple times. Thanks to the Quick Charge 3.0 support with the use of a single USB port, all your devices are charged in no time!
Safe and practical
With the Xiaomi Powerbank 20000mAh all your devices are safely charged. In case of a short-circuit, the powerbank will automatically force a stop to prevent damage to the device. The battery is kept safe thanks to the ingenious heat resistance. Damage from too high incoming voltage is also prevented with the overvoltage protection. In addition, the powerbank automatically stops charging when the charger is not connected correctly. The Xiaomi powerbank 20000mAh 2C also prevents overcharging of devices which preserves the quality of the battery.
The Xiaomi Powerbank 20000mAh 2C has a weight of only 358 grams. This makes the powerbank feel light, in addition, the powerbank is very efficient thanks to the use of advanced battery technologies from ATL and Lishen. The Xiaomi Powerbank 20000mAh 2C is made of durable PC + ABS material, the scratch-resistant surface provides a comfortable grip.
Quick Charge 3.0
Charges two devices simultaneously
Protection against short circuit, overcharging and heat
Only 358 grams
Made of durable material


Order the Xiaomi Powerbank 20000mAh 2C directly online! Ordered on working days before 20:00 = delivery the next working day.
Specifications
| | |
| --- | --- |
| mAh capacity: | 20000 mAh |
| Device charging time : | - |
| Power bank charging time: | 6.5 hours |
| QuickCharge Input: | Yes, QuickCharge 3.0 |
| QuickCharge Output: | Yes, QuickCharge 3.0 |
| Charge Through: | Yes |
| Low Current: | Yes |
| Power: | 18W |
| Maximum input: | 5V/2A, 9V/2A |
| Maximum output: | 5.1V/2.4A, 9V/2A, 12V/1.5A |
| Number of input ports: | 1 micro USB, 1 USB-C |
| Number of output ports: | 2 USB-A |
| Product type: | Smartphone, tablet |
| Wireless charging: | No |
| Dimensions: | 14.9 x 7 x 2.4 cm |
| Weight: | 338 g |
| Colour: | Black, white |
| Model number: | PLM06ZM |
| Package content: | Powerbank, micro USB cable, manual |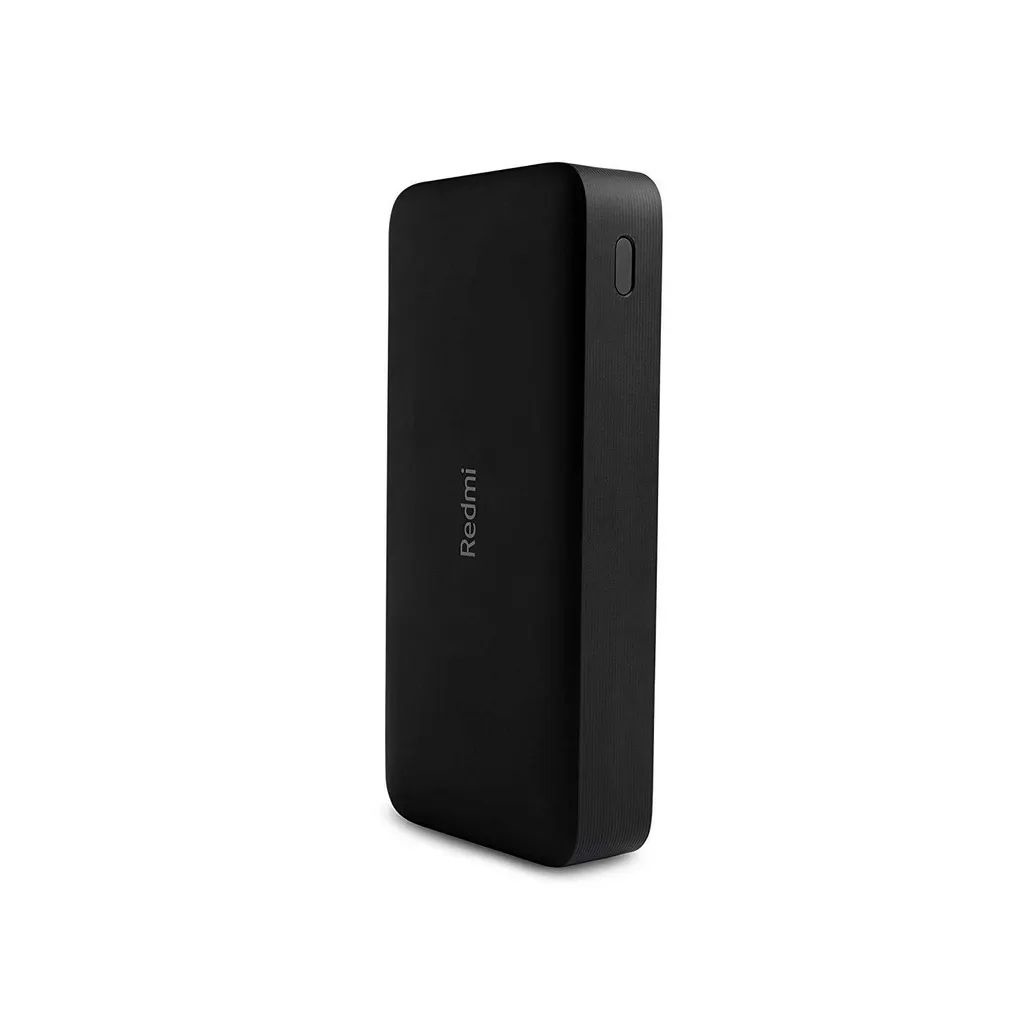 Product voldoet volledig aan de verwachting.
Product voldoet ruimschoots aan de verwachtingen
Snel geleverd. Prima bank
De powerstafion werd snel geleverd.
Het werkt zeer goed voor min dashcamera in Parkeermodus.
Gemakkelijk besteld, snel geleverd, prima service. Strak product en ziet er goed uit, werkt prima tot nu toe.
Ik heb onlangs een Xiaomi 20000mAh 2C Powerbank gekocht. Ik kende de powerbank al. Ik heb via google gezocht en kwam bij de winkel van Xiaomi uit. Deze hadden de beste prijs. Het bestel en betaal proces was allemaal simpel
Geert Mommerency
30 August 2019
Toevallig deze site tegengekomen al surfend en de powerbank van xiaomi besteld. Heel tevreden over de afhandeling en van de powerbank. Over prijs en kwaliteit ben ik heel tevreden!
Laadt mijn ioutdoorx smartphone zeer snel(2.15 uur bij 15%) op. Dit is dezelfde tijd als de telefoon met zijn eigen lader via een stopocontact wordt opgeladen. Met de fastcharger van de ioutdoorx werd de powerbank de eerste keer in ongeveer 5.30 uur volledig opgeladen. De powerbank was bij levering niet helemaal leeg, maar de laadtijd is met deze lader behoorlijk kort. Nu twee keer de telefoon er mee opgeladen en drie van de vier led indicators branden nog. Ik verwacht mijn ioutdoorx (3400 mAh) er 5 keer mee te kunnen opladen. Mooi product en licht van gewicht voor een powerbank met een capaciteit van 20.000 mAh. Net en strak vormgegeven. Voelt degelijk aan. Een topproduct voor een zeer scherpe prijs
Is zeker zijn prijs waard xD
Heb mijn power bank nu een paar dagen. Tot nu toe werkt deze prima.
Laad super snel op Kan tegen een stootje Ik kan mijn gsm er tot 6x met opladen! Perfect voor op reis of voor een lange rit/vlucht.

Het is inderdaad groot en zwaar, dus het is niet aan te raden om in je broekzak of mini handtas te steken.
De kwaliteit van de powerbanks is zeer goed en de bestelprocedure is eenvoudig en snel.
Product presteerd Boven verwachting. Ik kan er vaker mee opladen dan ik had gedacht
prima prijzen en de kwaliteit van Xiaomi
Erg fijne powerbank voor mijn telefoon vakantie!