Xiaomi 10000mah 2s Powerbank
Ordered before 20:00 -> Next day at home
Pick up at 3000+ PostNL pickup points.
Lowest price guarantee
Above 75 euros no shipping costs
2 years warranty
Personalized customer service
Information
Xiaomi 10000mAh 2s
Always a full battery with this powerful Xiaomi 10,000mAh 2i/2s powerbank!
Xiaomi 10,000 mAh 2s is the big brother of its predecessor
With the Xiaomi 10000mAh 2i, Xiaomi has brought a powerful, new version of the Xiaomi 10,000 mAh 2 on the market. The new model has the same capacity, but has been improved in several other ways. For example, the model has two USB ports, instead of the single USB port of its predecessor. This makes it possible to charge several devices at the same time! Think of your mobile phone and a tablet. The Xiaomi 10,000 mAh 2s powerbank is also lighter. So you can take it with you even more easily. The compact size allows you to store the powerbank in a pocket in your bag.
On board this powerbank is a chipset from Texas Instruments. This chipset is of a particularly high quality and lasts a long time. It protects the powerbank against overvoltage or short-circuiting, which could lead to dangerous situations. Should an overvoltage or excessive temperature occur, the device will switch off immediately.
Quick Charge and a large number of USB ports
As already described, the Xiaomi 10,000 mAh 2s powerbank has two USB ports with 2.0 and 3.0USB. This powerbank is also suitable for any phone with Quick Charge 2.0 or 3.0. This feature charges your device even faster! This only works when you have one device connected to the powerbank. You can use the following conversions 5V/2A, 9V/2A or 12V/1.5A. If you use multiple devices, then the voltage is reduced to 2.4 amps per outgoing USB port.
Benefits of the Xiaomi 10,000 mAh 2s powerbank:
Quick Charge for extra fast charging of a phone or tablet;
Large number of USB ports for multiple devices;
Charges an iPhone 8 for example, 3.5 times
Equipped with a chipset from Texas Instruments;
Particularly durable and safe product;
Even lighter and more compact than its predecessor;
Check authenticity with scratch code via http://mi.com/verify


Business gift or Christmas gift
At TechPunt we can also print this powerbank with your logo or slogan! This gives you a wonderful business gift in your hands, a powerbank of particularly high quality, which is always nice to give away.
If you are interested in this, please let us know at [email protected] or 0342-239999.
Order the Xiaomi 10.000 mAh 2s powerbank directly online! Ordered on weekdays before 20:00 = next working day in house.
Specifications
| | |
| --- | --- |
| mAh capacity: | 10000 mAh |
| Device charging time : | Apple Iphone Xs in 200 minutes |
| Power bank charging time: | 6.2 hours |
| QuickCharge Input: | Yes, QuickCharge 3.0 |
| QuickCharge Output: | Yes, QuickCharge 3.0 |
| Charge Through: | Yes |
| Low Current: | Yes |
| Power: | 15W |
| Maximum input: | 5V/2A, 9V/2A, 12V/1.5A |
| Maximum output: | 5.1V/2.4A, 9V/1.6A, 12V/1.2A |
| Number of input ports: | 1 micro USB |
| Number of output ports: | 1 USB- A |
| Product type: | Smartphone, tablet |
| Wireless charging: | No |
| Dimensions: | 14.7 x 7.1 x 1.4 cm |
| Weight: | 250 g |
| Colour: | Black, silver |
| Model number: | PLM09ZM |
| Package content: | Powerbank, USB-C cable, manual |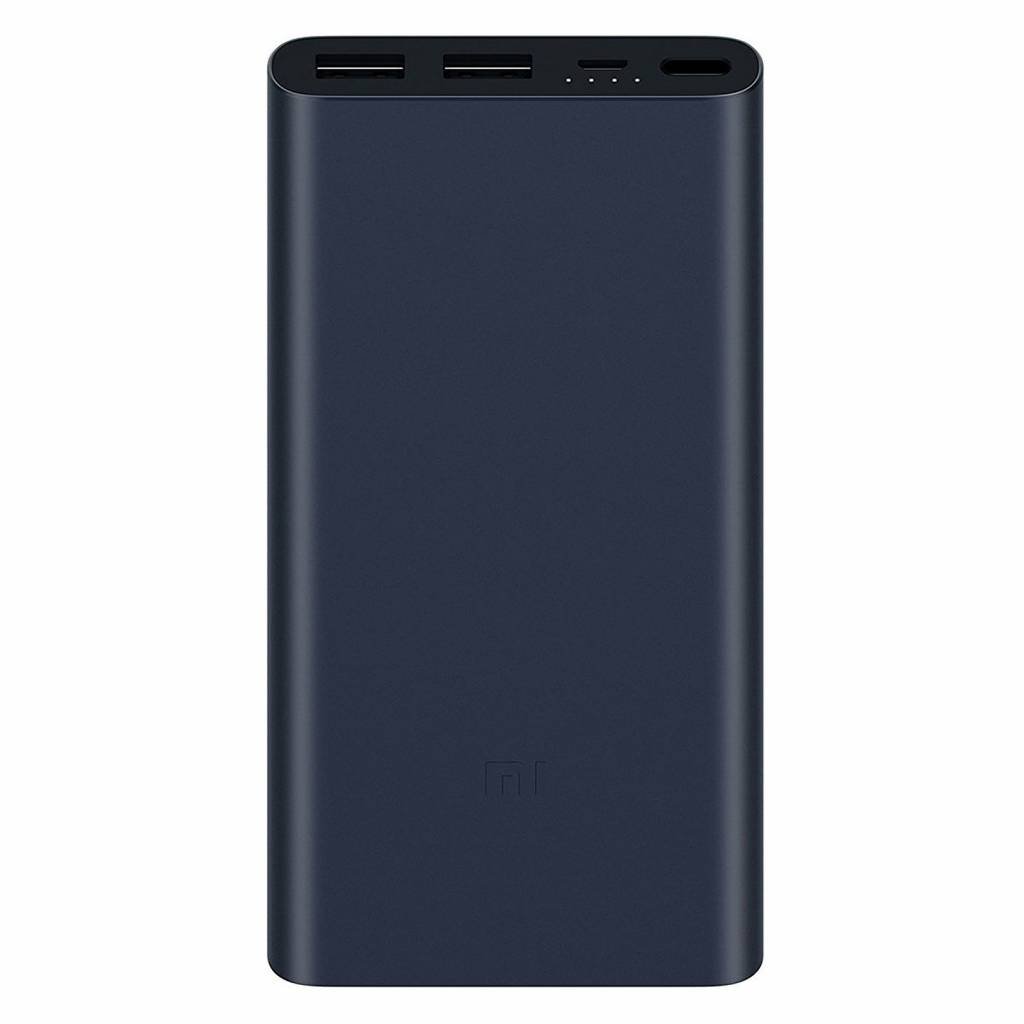 De order naar wens zijn verlopen, geweldige powerbank!
Ben blij met een leverancier die de originele apparaten levert. Er is zoveel fake in de handel. De functies die de bank levert passen precies bij mijn wensen. Bijna alle andere powerbanks hebben die functie niet. (permanent aanblijven bij lage verbruiken)
Francesca Santarossa
17 December 2021
Everything great. The only drawback I would add is the weight. it's a bit heavy but does its work as described.
Mooi ding, snel opgeladen, nu al twee maal zonder tussenlagen mijn telefoon opgeladen en nog steeds half vol. Ziet er ook mooi uit en voelt goed aan.
Prima product, snelle levering
het product zelf ben ik zeer tevreden over. En dat ook nog eens met korting. Helemaal blij mee.
snelle levering, perfect product, niets te klagen
Powerbank van goede kwaliteit ontvangen.
Ik twijfelde om een powerbank uit China te kopen, er zijn veel fake/namaak producten van Xiaomi te krijgen dus dan word het wat lastiger. Ik ben zelf niet zo'n fan van bol.com die dan met partners werkt, ik ga dan liever rechtstreeks naar een shop, hierbij is dat gelukt en prima bevallen, het duurde wel een beetje lang voordat ik echt een bevestiging kreeg dat het product bestelt was. Verder is de powerbank Mi 2s een superfijn apparaat met veel capaciteit, ik heb de echtheid tevens nog gecontroleerd op de officiele Mi site. Overigens ook een prima prijs voor het product zelf.
Ik bestelde daar een powerbank welke keurig en snel is geleverd. Prima product.
alles perfect zoals verwacht
Prima product snelle levering
De accu voor mijn telefoon is binnen 24 uur geleverd en netjes en stevig verpakt.
Snelle bezorging, hij laat snel op. En je kan twee telefoons tegelijke tijd opladen.
Pgima powerbank met korte oplaadkabel
Powerbank werkt uitstekend. Opladen gaat snel en kan mijn iphone makkelijk 4x opladen(10.000mah). Aanrader!
Goed verpakt goede kwaliteit en alles zoals op de website beschreven was.
Jack van Kleef
15 July 2019
De ontvangen powerbank deed het niet, binnen no time een vervangend exemplaar ontvangen die prima werkt, ook met quick charge en laag amperage laden van mijn draadloze oordopjes. Uitstekende service !!!
Rob Berghaan
10 July 2019
Goed verpakt simpele gebruiksaanwijzing en snelle levering. Precies wat ik ervan verwachtte
Marjo Geulle
25 June 2019
Snel perfecte powerbank besteld en ontvangen.
Product had zelfs 2 usb poorten
Heb een powerbank besteld, snel geleverd en super kwaliteit. Het gaat om de 10000mah v2 powerbank. Laad mn telefoon super snel op! Duurt wel iets langer om de powerbank zelf op te laden maar ook niet overdreven gewoon normaal. Nu alleen nog zien of de kwaliteit zich lang aanhoudt daar kan ik helaas (nog) niet over oordelen.
Goede kwaliteit en snelle levering.
Boudewijn
03 January 2019
kwalitatief goede powerbank voor een aantrekkelijke prijs
Snel, duidelijk en voordelig!
Erg handig om 2 USB poorten te hebben!