Replacement Strap for Xiaomi Mi Band 4
Ordered before 20:00 -> Next day at home
Pick up at 3000+ PostNL pickup points.
Lowest price guarantee
Above 75 euros no shipping costs
2 years warranty
Personalized customer service
Information
Replacement band for the Xiaomi Mi Band 4
These straps are perfect to order with your Xiaomi Mi Band 4.
These high quality silicone bands will make you look even more stylish. They are available in the following 10 colours: black, white, yellow, orange, purple, blue, navy, cyan, green, red, pink and grey.
These straps are at no extra cost to order with the Mi Band 4!
Specifications
| | |
| --- | --- |
| Colour: | Black, White, Yellow, Purple, Blue, Navy Blue, Orange, Cyan, Green, Red, Pink, Grey |
| Material : | Silicone |
| Type of closure: | Push-fit |
| Suitable for : | Xiaomi Mi Band 4 |
| Weight: | - |
| Diameter: | - |
| Wrist size: | 14-22.4 cm |
| Suitable for water: | Yes |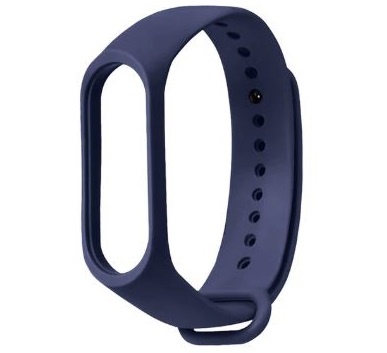 Agatha Ekkelboom
22 November 2022
Techpunt super goed bedrijf de volgende dag al bezorgd en wat een leuks prijsje ik ga in de toekomst daar zeker meer bestellen echht een aanrader
Blij dat het een origineel MI bandje is ( anders past het vaak net niet) en dat voor een gunstige prijs. Levering supersnel!
Ik ga zeker nog een bandje met een andere kleur bestellen!
Gewoon zoals het moet zijn en lopen. Tevens goede prijs.
prima product, goedkoop snel geleverd
Snelle levering, top product, geen verbodige verpakkingsmaterialen
Goede producten voor een redelijke prijs en snel geleverd
de bestelling werd snel verstuurd en het bandje past prima bij mijn fitband
Mooie website, de producten de volgende netjes verpakt in huis. Het bestelde voldoet aan onze verwachtingen.
2 nieuwe bandjes besteld voor m'n mifit horloge. Was na 20.00 dus zou 2 dagen later bezorgd worden. Werd op de hoogte gehouden van het verloop van de bestelling. Deze werd zoals beloofd op de afgesproken dag als brievenbuspakje bezorgd, stevig verpakt in een kartonnen doosje. De bandjes zijn mooi van kleur (donkerblauw en grijs) en zitten stevig, met voldoende gaatjes op de juiste afstand van elkaar.
Een aantal nieuwe horlogebandjes besteld voor mijn Xiaomo 4. Mooie bandjes en snel geleverd.
Prima product, snelle levering!
2 nieuwe bandjes voor mijn Mi Band gekocht. Keuze uit veel kleuren en de prijs is erg acceptabel. Na bestellen snel geleverd via brievenbuspost.
Goede keus van bandjes voor de smartwatch, de dag erna al geleverd. Kon met brievenbuspost, dus ook lagere verzendkosten.
Schnelle Lieferung! Top Preis! Super Armband! Paßt genau! Und die Farbe original wie abgebildet! Sehr empfehlenswert!!!
Ik zocht een extra origineel bandje voor mijn mi band 4 omdat ik slechte ervaringen had met de nep bandjes (schieten te pas en te onpas los). Reële prijs, lage verzendkosten en supersnelle levering!
Ik had een nieuw bandje nodig voor mijn Mi Band 4. Deze hebben ze in vooraad en in verschillende kleuren voor een aantrekkelijke prijs.
De levering was snel en de communicatie van de bestelling via e-mail was ook duidelijk.
Kortom, voldoet volledig aan mijn verwachtingen.
Product pas perfect, goede kwaliteit
Snelle levering, twee bandjes voor de mi band 4. Zitten prima.
Nieuwe bandjes gekocht voor mijn mi fit 4 tracker. Leuke kleurtjes, voor wat afwisseling. Goede prijs en snelle levering.
Bandjes passen perfect en snel geleverd
Mooie armband, goed verpakt, vlotte en snelle levering, past perfect.
Corrie van Mourik
02 April 2020
snelle service, goed product
Simple, easy to use, very good cost/Worth, super recommend it !
Van Damme
08 January 2020
Magdalena
08 January 2020
Geweldig, gebruiksvriendelijk, mooi, strak, werkt perfect!
prima product voor een zeer goede prijs
Brenda Van reeth
09 December 2019
Prijs kwaliteit uitstekend
Marianne
21 November 2019
Prima bandjes, snel geleverd.