Ordered before 20:00 -> Next day at home
Pick up at 3000+ PostNL pickup points.
Lowest price guarantee
Above 75 euros no shipping costs
2 years warranty
Personalized customer service
Information
Syma X22W
A small and very nimble drone for a pleasant price
The Syma X22W Selfie Drone boasts a range of ingenious features
The Syma X22W is a small agile drone that boasts intelligent features. The drone responds very quickly and agilely thanks to its 6-axis stabilization system. Thanks to the advanced barometric pressure technology, the stability of the Syma X22W is excellent. This makes photography considerably easier. Because the drone is more silent in the air, your photos are noticeably better. And who doesn't want that?
The Syma X22W is a very suitable drone for both beginning and experienced pilots. Thanks to the headless mode, the pilot always knows which direction the drone is heading and with the Altitude mode, you can easily let the drone fly at one altitude. This makes the Syma X22W very suitable for shooting photos and making videos. You can easily make the drone take off and descend with one button.
With the help of the eWeLink App you can easily create flight routes. Draw a route with your finger on the screen of your smartphone. The drone will then fly it without any problems. The eWeLink App has buttons for automatic take-off and landing, practical camera support and a clever drone control function by tilting the phone.
Endless flying pleasure with the Syma X22W
Through the FPV "First Person View", you can watch live along with the image of the camera on your smartphone or tablet. Simply place your smartphone in the top of the controller and enjoy amazing live images.
With a WiFi FPV range of about 40 meters and a flight range of up to 70 meters, the Syma X22W is absolutely suitable for outdoor flying.
The propellers are made of flexible material so they can stand up to some rough handling. The central part of the Syma X22W consists of very robust ABS material which makes it more resistant to any damage. This is an important feature because broken parts are often a constant concern of drone owners.
The Syma X22W is a great gift for kids, but also for adults. This drone is fun for all ages!
Specifications of this agile drone
Excellent stability thanks to clever barometric pressure technology
Suitable for both beginning and experienced pilots
Easy to control via your smartphone using the eWeLink App
Easily create flight paths via your smartphone
Robust design


Curious about all our drones? Check them out here!
Order the Syma X22W directly online! Ordered on workdays before 20:00 = next workday in house.
Specifications
| | |
| --- | --- |
| Indoor or outdoor drone: | |
| Range: | |
| Battery size: | |
| Flight Time: | |
| Weight: | |
| Operating Systems : | |
| Operating mode: | |
| Sensor: | |
| Megapixel Camera: | |
| Resolution: | |
| Foto/video-formaten: | |
| Image angle: | |
| Storage: | |
| Gimbal: | |
| Speed: | |
| Maximum flight altitude: | |
| Temperature range: | |
| GPS: | |
| Headless Mode: | |
| Return to Home: | |
| Altitude Position Hold: | |
| Follow Me: | |
| FPV Function: | |
| Additional Functions: | |
| Colour: | |
| WiFi: | |
| Package content: | |
| Dimensions: | |
| Release date: | |
| Version: | |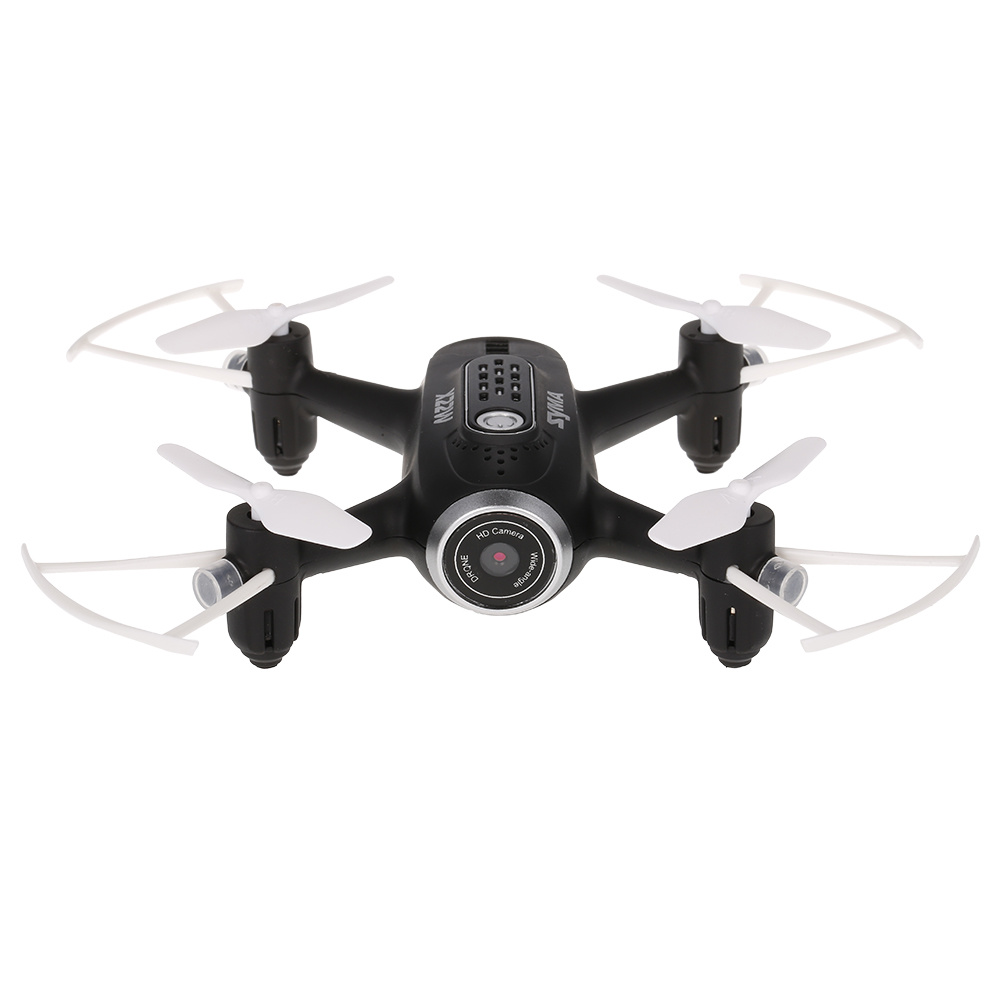 Chris Haeck
28 October 2022
Beste prijs voor de bestelde drone! Supersnelle service
Alexander
21 January 2022
Drone vliegt mooi!!! Heb nog niet op stand 2 geprobeerd omdat ie op stand 1 al snel is. Ga zo door!
Leuke en makkelijk bedienbare drone, werkt als verwacht.
Mijn zoon is er superblij mee. Goede kwaliteit
Het zag er precies uit zoals op de afbeelding van de site. Alles zat er in, de verpakking was praktisch en zoals verwacht.